We are here since 2018, four years of success and four year of helping students to learn Arabic, Quran and Islamic studies.
2019
In 2019
We had over than 300 hundred students and 25+ teachers
2020
In 2020
We had 1000 students and 50+ teachers
2021
In 2021
We have 2000+ 1100+families from all world and 75+ teachers
We are Itqan Quran Academy, We provide online classes of Quran, Arabic language and Islamic studies for native and non-native Arabic speakers all over the world through an excellent stuff of teachers almost all graduated from Al-Azhar University.
WHO WE ARE
We are Itqan Quran team our aim is teaching Quran, Arabic language and Islamic studies to non-native speakers.

WHAT WE DO
We offer online Quran, Arabic and Islamic studies classes.



WHAT WE BELIEVE
We believe that we must not stop learning and distance will not be an obstacle that's because of the development of online learning.
We have an elite group of teachers most of whom graduated from Al-Azhar university and all have great experience in teaching Quran, Arabic language and Islamic studies for  native and non-native speakers.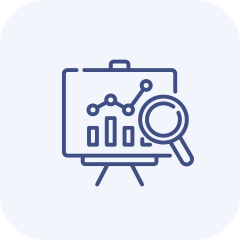 Our Vision
Quran is the most important book for muslims, Teach your children the holy Qur'an, and Qur'an will teach them everything.
Arabic language is the language of Quran,
Besides it's become a very popular language, It is taught in many Universities.
Our strategy
To tech Quran, Arabic language and Islamic studies Following most advanced educational method by an elite stuff in a short period of time.
Our Mission
We aspire to educate as many people as possible by offering a competitive prices and high quality.
Tajweed: "Tayseer El Rhman" book is one of the easy books to be understood by students. It is arranged in an easy and clear way.
Fiqh: Manhaj Al Salekeen and clarifying Fiqh of Islam by Sheikh Saadi.
Sira: "Biography of the Prophet" book by Ibn Hisham
Memorizing Quran: the Holy Book
Teaching techniques
Our teaching techniques strive to profit from the most recent methodologies and pedagogical approaches in foreign language instruction that are communicative in nature. This communicative technique focuses on the development of speaking and listening skills via team conversations about the subject being studied.
Self learning
Learning by asking questions to his teacher and making his ideas based on the student's housework and participating in the class.
Mistakes correction approach
Approach to correction of errors which based on instructor observation for learner errors, identification, correction and assistance of errors.